TAPE LIST

And He was saying to them, "Take care what you listen to. By your standard of measure it shall be measured to you; and more shall be given you besides.
"
Mark 4:24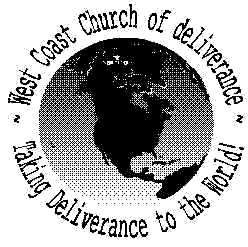 Jesus saith unto him, Feed my sheep.
John 21:17
WCCD has one of the largest deliverance cassette library in the world which encludes actual deliverance prayers at the end of the tape. After the message is preached, Pastor Monty commands evil spirits to come out of the people in the assembly, and from those who listen by tape. This is commonly known as what we call a group or mass deliverance.
In the privacy of your home you can follow along and receive the same deliverance prayer as those attending the local service. This meets the needs of the long distance members who desire deliverance, but are unable to attend the services due to extended travel distance. For those unable to find a local assemble that offers deliverance or training, many have found it to be a great alternative. The tapes are in use around the world for training in bible studies and home deliverance groups. They are not intended to replace the need of submission to an assembly.
WCCD Offers a monthly tape club in which 8 prerecorded messages are package in a convenient storage album and mailed, postage paid, for $38.00 a month. The monthly tape service is invoiced for 30 day billing. To start yours today, simple drop us an e-mail at churchwccd@aol.com and ask to start the monthly tape service. Don't forget to include your shipping address. Or if you prefer the tapes can be ordered individually from the following tape list.
Please check back often as the list is updated frequently and will soon be expanded to include guest speakers and bilingual tapes available in English/German and English/Spanish. As some of the tapes on the list do not include mass deliverance prayers please check with us on individual orders. The tape list will soon be updated with a praying hand symbol to ear mark those that have the prayer at the end of the teaching.
WCCD is actively training qualified missionaries through the use of the monthly tapes. If you would like to sponsor a missionary please contact us to learn more of our available services.
Order form in PDF - Requires Acrobat Reader
Financial
For a free catalog of deliverance materials, Tapes, Videos, Books, or where to receive deliverance, Please Call or write:

West Coast Church of Deliverance

Pastor Monty Mulkey

Montrose, CO 81401

Phone (805) 494-7173

To E-Mail W.C.C.D. Click Here
To E-Mail W.C.C.D. Click Here