West Coast Church of Deliverance
Thousand Oaks, Ca

" Taking Deliverance to the World"
America, Chile, Bolivia, Germany, Philippines, Canada, Norway, Sweden, Nigeria, India

Please take note:
There will be No Church Services on
December 27th, 2009

Pastor Monty Mulkey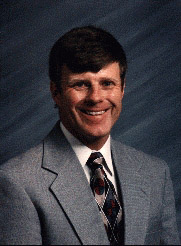 In 1989 Pastor Monty Mulkey founded the West Coast Church of Deliverance in Thousand Oaks, California. In addition to pastoring WCCD, he is also Senior pastor of the Association of Deliverance Churches and travels extensively between the member churches overseeing, training, and establishing the churches with a deliverance ministry.
Pastor Mulkey, a native of Montana, was ordained after years of study by the Late Rev. Win Worley. In addition to his ordination, Rev. Win Worley published Pastor Mulkey's articles researched on Alcoholic patterns, Arrested development, Shame, Slothfulness, Abuse, Mental Illness, in His Hosts of Hell series.
WCCD, an established ministry, also hosts deliverance seminars to further train new workers and to oversee training of future missionaries to further the spread of the deliverance ministry. The workshops have been attended by visitors around the world and have established a reputation for the serious deliverance worker.

BOOKLET LIST E-Commerce enabled

TAPE LIST E-Commerce enabled

To E-mail W.C.C.D. Click Here
You are Visitor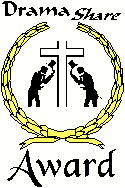 ---
WCCD.COM

Click any of these to change the music
Reverend Win Worley Ordained and Trained Pastor Monty Mulkey. Rev.
Win Worley Mentored Monty Mulkey for more than two decades. Win Worley
Deliverance training that Rev. Win Worley initiated in Chicago Ill is still prompted and forwarded to this day in Workshops held around the world.
We remember fondly Win Worley's words and teachings. Win Worley's tapes and videos are priceless lessons in wisdom and Love. Which is one of the utmost things Win Worley will be remembered for, is his love for people. Win Worley's quotes, Win Worley's teachings, Win Worley's his compassion is passed on to other daily through those who that Win Worley taught.
Please call us regarding Win Worley Books and booklets. We caryy many of Win Worley's books and booklets in stock ready for quick delivery. Many hard to find Win Worley booklets. SO just ask about Win Worley ietms that are in stock. But Win Worley's wriotings are not all that stay with us. We have Win Worley'd laugh, Win Worley's humor, Win Worley's wit, Win Worley's treasured stories, Win Worley's one liners. We will have many parts of Win Worley for years to come. The lives that Win Worley has touched are ennumumerous! Win Worley has indeed touched countless lives and improved each one!